Emisar D4V2: Additional Floody Optic
On the product page for the Emisar D4V2, you'll now see an option for an "Additional floody optic." This was previously worded, notoriously and confusingly, as an "Extra floody optic."
What is this optic?
The optic is a piece of plastic that sits behind the glass and and the emitters. It helps to shape the beam of the light.
You'll get two optics in your order: the standard optic in addition to the floody optic. You can easily swap between the two optics without needing any specialized tools or skills (although, I find that it helps to have some sticky tape to pull the optic out).
Note: some folks have reported that when ordering the W1 emitter that you'll get the Carclo 10621 instead of the standard 10622.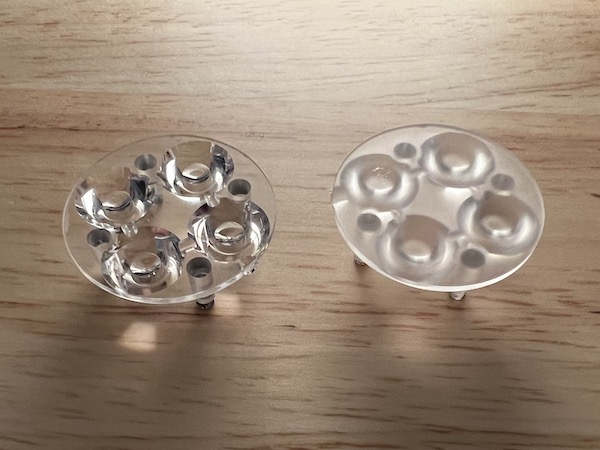 Select "additional floody optic" and you'll receive both optics
What's a Floody Optic?
The floody optic is great when you have an emitter (such as the E21A or 219b) that's designed for lighting up a wide area (flood) rather than for lighting up objects that are farther away (throw). Here's a simple comparison between the two optics:
| Standard | Floody |
| --- | --- |
| Clear | Frosted |
| More narrow beam | More wide beam |
| Good for lighting things farther away | Good for lighting a wide area close to you |
| Better for outdoors | Better for indoors |
| May have beam artifacts | Smooths out beam artifacts |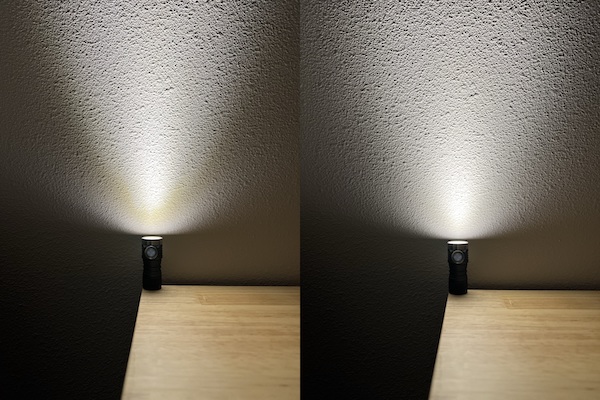 Emisar D4V2's standard vs floody optic with XP-L 4000K emitter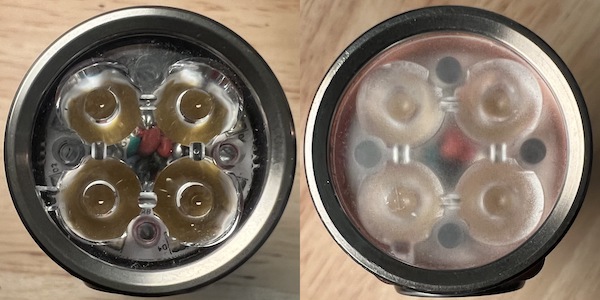 Close up shots of Emisar D4V2 standard and floody optics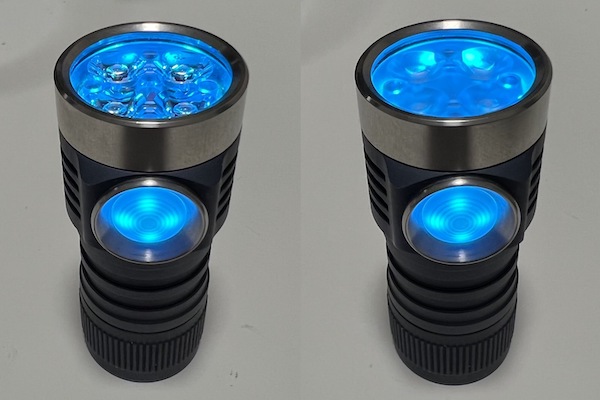 Standard and floody optics with the Aux LEDs on
A note about ordering with the E21A emitter
When I ordered an Emisar D4V2 with the E21A emitter, it already came with the floody optic. If you'd like to ensure you get both the standard optic as well as the floody optic when ordering with this emitter, be sure to send an email to Hank at contact@intl-outdoor.com to confirm that this is what you want.
Additional Resources