Emisar D4V2: Switch Retaining Ring
What is the Switch Retaining Ring?
Around the Emisar D4V2's button (aka, "switch"), you'll notice a metallic ring that encompasses it. The area around the button will be how you feel for the button when interacting with the D4V2, and for many folks this can be an important ergonomic factor.
I think of these flashlights, much like pocket knives, to be fancy fidget spinners for adults. I certainly spend an obscene amount of time sliding my thumb across the knurling on the body of the light. The switch retaining ring is another part of the tactile experience of playing with the D4V2.
Flat vs Raised option
Take a look at the photos below:

Flat vs raised switch retaining ring
Notice on the left how the ring is flat and the right has the raised ring.
Here are some additional photos of the raised switch:
Raised Switch Pros
Raised Switch Cons
What do I think?
I currently only have the flat switch and haven't felt a need to secure the button from accidental presses. I also raw-dog my iPhone without a case too, so my use may not be like yours. I like the clean flush look of the flat button.
However, if I were to get the D4V2 Ti with the LED switch, I'd get the raised switch to get the cool glow effect.
Hope this helps you in deciding on which type of switch you get!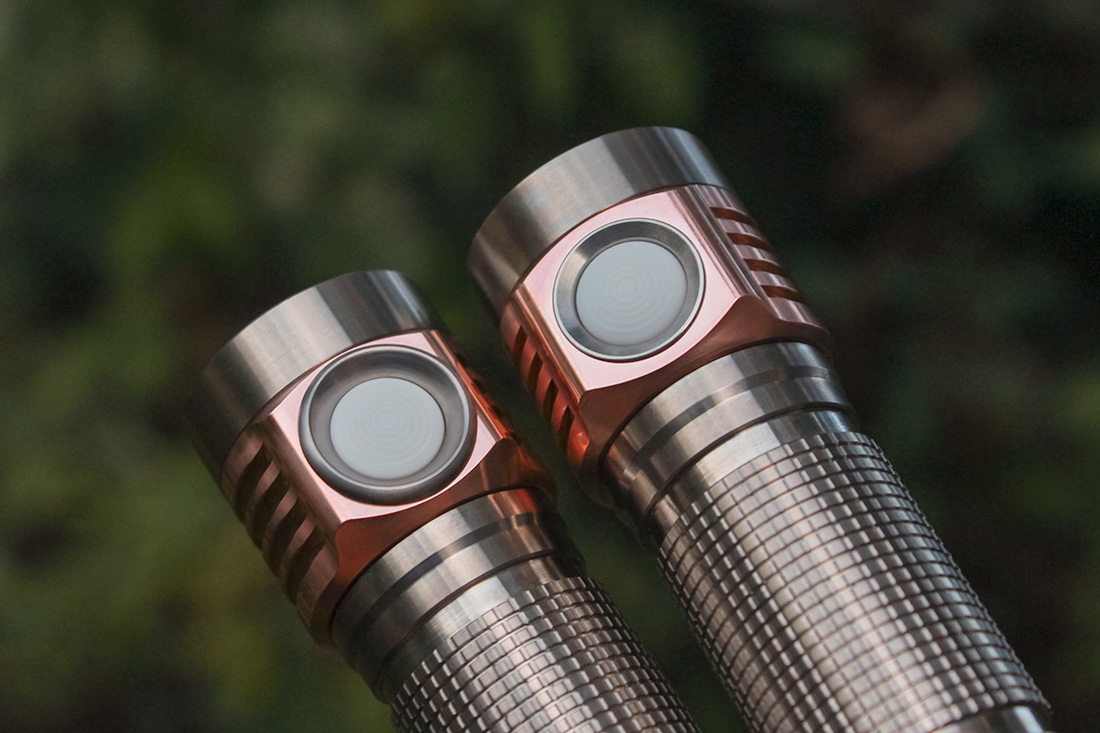 Raised and flat switch retaining ring on the D4V2 Ti
---
Related