Microconf 2019: Takeaways
Overall
It was an incredible experience going to MicroConf. Every person I met was genuinely interested in hearing my story and helping, and every person had their own interesting journey to share. I got so much great advice and information, and here are only some of the top highlights and takeaways for me:
Your audience is your #1 asset
Be more vulnerable
Be open and transparent
Believe in yourself
"Helping people will never go out of style" — Christian Genco
"Starting with failure does not predict your future" — Rob Walling
---
Takeaways:
Have a plan for acquiring users before launch. He'd learned over time how important this was.

Leverage your existing audience. I currently have some traction with little memory: I should be able to learn from them!

Double down on what's working. Ditto.

Play the long game. He started in 2012!
Tactical advice/tips:
Read: Traction
Validate the market by checking search volume, use Google Trends, size up competition
Take an existing blog post and add value to it
Use cold emails to talk with audience
---
Abi Noda (@abi) / Pull Panda (formerly Pull Reminders)
Takeaways:
Remember to BELIEVE IN YOURSELF

Being a solo entrepreneur is emotionally hard: be sure to setup support systems for yourself
---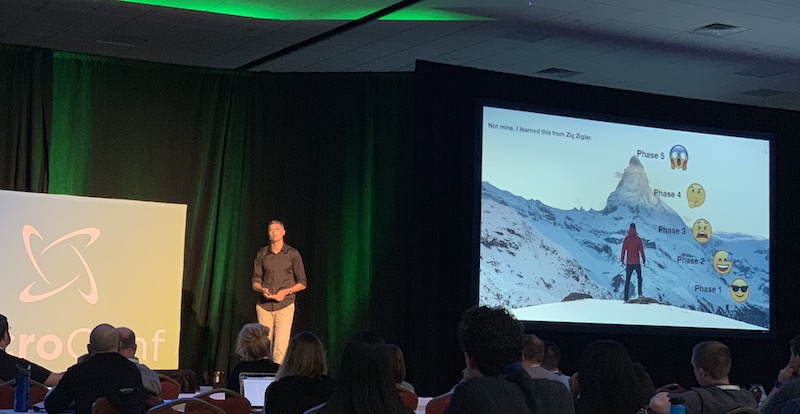 Takeaways:
Sometimes, you need to create a bad product to create a good one. Different strategies and tactics are useful depending on where you are in your path. A "bad product" is just a stepping stone to the next thing.

Relationships are your biggest asset. I can build and grow my audience one person at a time.

This is supposed to be hard. It's OK to ask for help. To succeed and move forward, I have to become someone else: I can become something better.

Your difference is your power. I'm different. I'm not like any other entrepreneur I know.
Tactical advice/tips:
Stay in touch with 5 people/week

Make at least 1 intro/week

Try this for 12 weeks
---
Takeaways:
The email subject line's job: OPEN THIS EMAIL
Clarity > Clever. "A confused mind doesn't buy."
Each line of your email has your reader saying YES.
---
Takeaways:
Pricing = exchange rate on the value you're creating
FOCUS ON: What customers VALUE (not necessarily what customers WANT)
State of consumer world:

Customer acquisition is expensive
Value (perceived) is lower than before (and getting worse)
Customers are ungrateful
---
Takeaways:
Focus on the Bottom of the Funnel first. Lay the foundation, make it solid. You don't know who they are until they convert. Start with their INTENT.

Can break down marketing strategies into one of these:

Owned
Earned
Paid: be careful of Paid Media Addiction!
Do research:

Market research
Competitive research
Prospect research
User research

Do analysis:

Current state of acquisition funnel
Best prospect and customer behaviors

Build BOFU tests
Tactical advice/tips:
Ask customers questions about:

What they were doing before they searched for your product
Where they looked; how they found you
How much time they spent in other channels
Favorite sources of information / content
Who they compared you to
What would have prevented them from signing up
How do they feel when using your product
---
The 2019 Winner for Best Business Card: LunarLincoln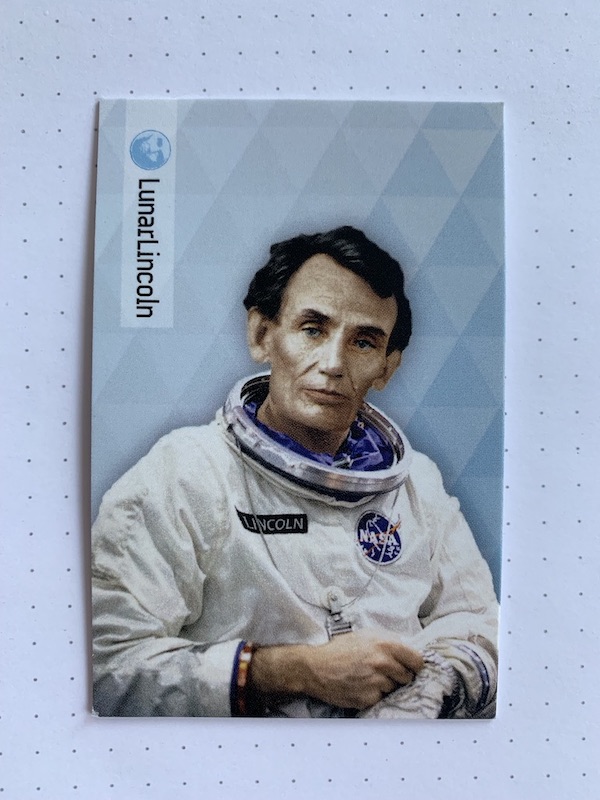 ---
References: