When Ali and I went to Italy in September of 2017, she had gotten a recommendation from her dentist to check out Coquinarius. It was a great suggestion, as the food and wine were delicious, and the service was attentive and helpful.
That was just the start of our culinary adventure, however. I asked the waiter for his suggestion of a great place to eat in Florence. He highly suggested a place in town to get a Florentine steak and wrote the name down for us: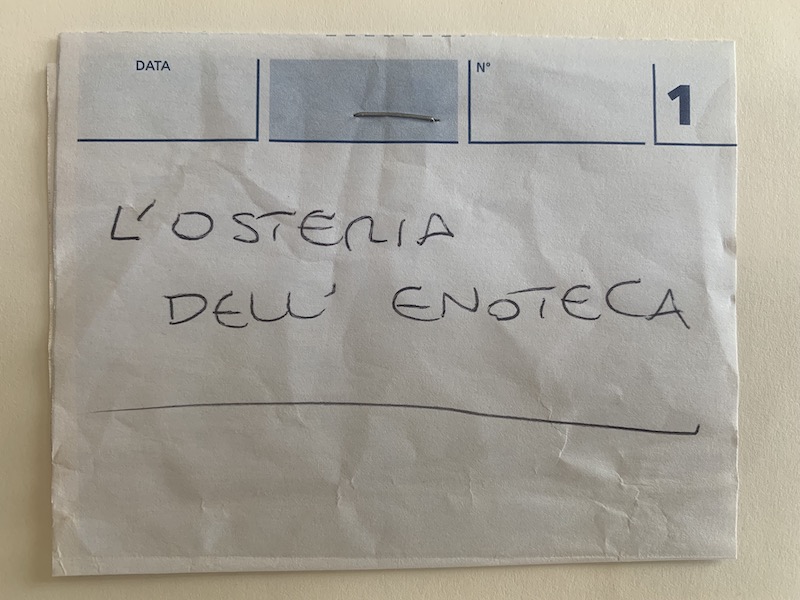 This would lead us to our most amazing meal in Italy at Osteria dell'Enoteca two days later. We were able to book a reservation early in the evening: the only time we could get with such a short notice.
When we arrived, we looked at the menu, which read something like:
If you prefer your meat more well done we would be happy to recommend another dish to you.
Basically: "If you want us to screw up our expertly crafted meats, fuck you." :)
After ordering our food, we were walked over to the Wine Wall where we were assisted in choosing the perfect bottle for our meal. It was the perfect wine for our meal. I'm starting to salivate just writing about it.
Every dish that came to our table was a part of a masterpiece of the meal we had. The amount of care and consideration that went into creating the best dinner for us was exceptional.
I really didn't want to stop eating, but, alas, there can only be so many bites one can have in one night.
But, that didn't stop me from asking our waiter for a recommendation for a bar. Even with this, I was not disappointed: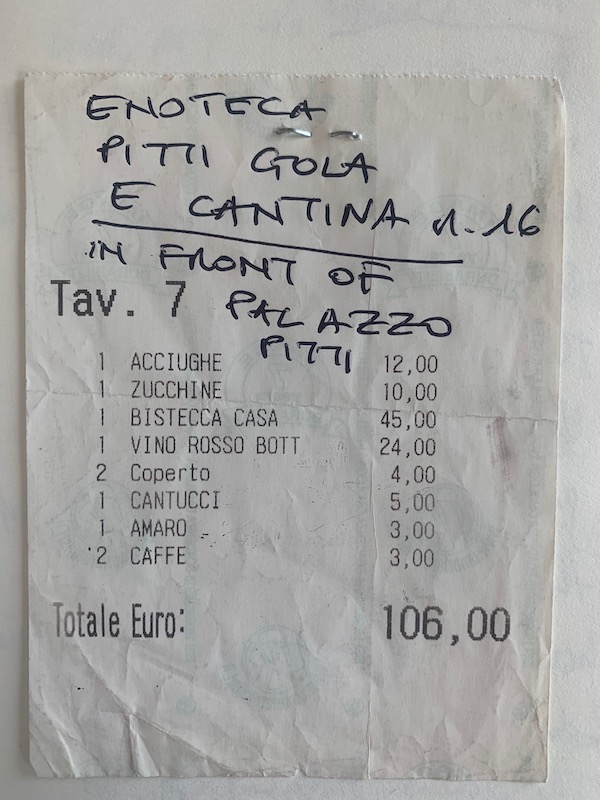 It turned out that the same owners of the Osteria also owned a cantina nearby: Enoteca Pitti Gola e Cantina. We made our way there the next week and, without surprise, were given excellent recommendations for wine pairings with a delicious lunch.