Wind-up Bird Chronicle Cover Toy
On the cover of Haruki Murakami's first US edition print of Wind-up Bird Chronicle, there's a close-up of a wind-up bird figurine. If you're like me when I saw this cover, you may be wondering what this bird is and possibly where you can buy one of your own to add to your collection.
After a bit of sleuthing and detective work, this is what I found out.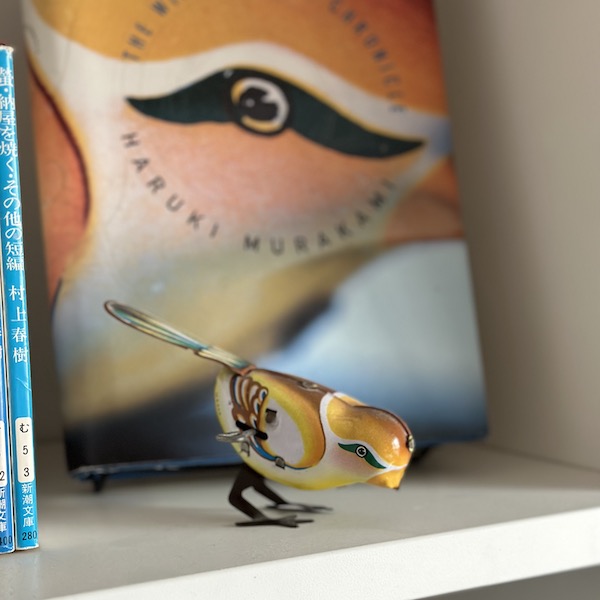 Wind-up bird figure from the Wind-up Bird Chronicle cover
I bought my first edition print of the book from a friend who already owned the toy. He told me he found the toy in a garage sale and it matched the bird on the cover. If you're fan of Murakami and/or Chip Kidd's cover art, you may want to get your hands on one of these toys for your collection too.
The toy I have has a marking on the bird's butt with:
MS569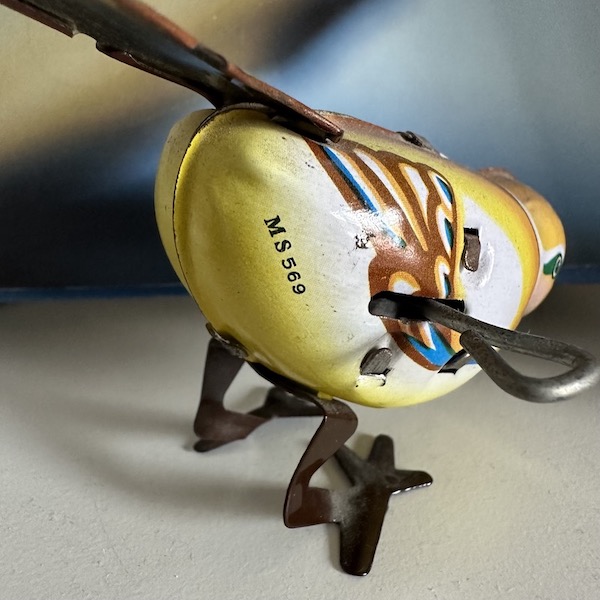 Hmm, some markings. This must a be some sort of clue.
With my googling superpowers, I was able to find this same bird being sold on Ebay. From the photos, it looks like the toy comes in a box with the words "Clockwork Oriole" written on it.
If you're a fan too, hope this can help you get your hands on your own little wind-up bird toy as well.