November 21, 2022 / NPR
Petaluma considering dumping impact fees to speed affordable housing:
"The impacts are huge. When you are looking for a million dollars or more, depending on the size of the project, that is a real feasibility issue to getting affordable housing developed."

Gaylord says developers typically turn to cities, counties, other agencies or even state and federal grant programs for subsidies—a process that can cause considerable delay.

[…]

Gaylord said a 44-unit affordable project Midpen is building in Petaluma has been assessed $1 million worth of fees. That works out to nearly 23,000 dollars per apartment.

"Development impact fees are really, really constraining to affordable housing development. As we are keeping our rents low and the housing is deed restricted for 55 years, we don't have that kind of extra cash."
May 11, 2022 / Argus Courier
Commentary: We say 'no' to Petaluma Home Depot:
As residents of Petaluma's east side, we are raising alarms in regards to Home Depot's proposal to tear down the now-empty Kmart in the Plaza North Shopping Center on North McDowell, and replace it with one of their standard-sized stores. We believe the project would be a health hazard to our community and would not support Petaluma's long-range climate goals nor align with a general plan that we hope will encourage active, mixed-use developments.

Imagine the Rohnert Park Home Depot – which is located in a very industrial area – plopped down on an already traffic-burdened North McDowell. This car-centric new development is likely to be the final nail in the east side's traffic coffin.

If this project goes forward, the increased traffic coming off Highway 101 will pose increased safety and pollution risks for east side neighborhoods as congestion balloons. The turn lanes from McDowell are inadequate for increased traffic and dangerous for bikers and pedestrians. Existing infrastructure on McDowell, already in bad shape, is almost certain to be damaged by more semi-trucks. The main delivery driveway into the store will be built next to existing senior housing; semis will pass below their windows. Getting in and out of the popular Tuesday morning Farmer's Market will become even more perilous and increased congestion will deter the use of the Lynch Creek trail as an important bike and pedestrian cross-town connector.

The Home Depot proposal would not just replace one store for another. Kmart was a consumer products store that had little truck traffic and a smaller customer base than a much larger new store. Unlike Friedman's just to the north, it won't be built in a shopping center that was designed to handle the traffic to surrounding uses.

Continuing the same land use patterns that have already proven detrimental to our community, and that have produced failed big box stores, is not what should be redeveloped in this location.

We say "Yes" to re-imagining this site

To those who argue that the empty Kmart is a blight on the city – we agree. We encourage a new use for this site that will provide what the community actually needs, such as housing or space for a medical clinic, smaller local businesses or a child care facility.

We are particularly drawn to the promise of new housing. By redeveloping this site with housing, including upgraded infrastructure focused on pedestrian and cyclist safety and sensible traffic solutions, this site could be a catalyst to transform this downtrodden part of the east side. Located within walking distance of groceries, a pharmacy, the Community Center, parks, playgrounds, schools, and the Lynch Creek Trail, the site provides ideal amenities for residents. People would be closer to jobs; the bus line on McDowell promises a quick ride to the Smart Train and downtown. It all adds up to an easy reduction in VMT – vehicle miles traveled.

Petaluma needs to produce 1,910 housing units over the next eight years to meet its Regional Housing Needs Assessment target. Redeveloping existing auto-centric (and failing) big box locations would allow the city to get closer to achieving these housing goals without extending out into the Urban Growth Boundary.

What to do?

As a community we can encourage the City Council to take steps that could potentially stop the project in its tracks. A recent amendment to the zoning code, which allows the city to require an environmental impact report, makes this possible. This option was not available to the Council when faced with Safeway's plan to build a mega-gas-station on South Washington. Citizens successfully blocked Safeway's plans. We can have a similar outcome when it comes to Home Depot.

What can you do to help? Write the mayor and City Council members (citycouncil@cityofpetaluma.org) asking them to do the right thing. Reach out to the General Plan Advisory Committee (PlanPetaluma@CityofPetaluma.org) and attend a GPAC Meeting. Show up when the project comes before the Planning Commission. Show up when it comes in front of City Council.

We don't have to roll over and let this project happen.

Janice Cader Thompson, Ali Gaylord and Kris Rebillot serve on Petaluma's General Plan Advisory Committee.
Community reactions on Nextdoor.
January 20, 2022 / Argus Courier
From Petaluma projects to look out for in 2022:
Located at 414 Petaluma Blvd. North, this new affordable housing project includes 44 housing units within a 44,432 square foot, four-story building on a 0.68 acre parcel. On-site management offices and resident community space will be located on the ground floor. It also includes 21 on-site vehicular parking spaces with 14 off-site parallel parking spaces along Petaluma Boulevard North and Oak Street.

The units will be targeted as rentals to families earning about 60% or less of the area median income at the time of the project's completion. Alicia Gaylord, director of housing development at Midpen Housing, said there will also be 13 units reserved for formerly homeless residents, and another 18 units dedicated to local farm workers.

The project has been fully approved and is expected to break ground in April, with completion and move-in expected for September 2023. Rents will range from $494 to $1,550 per month, depending on unit size and the number of people living in each unit.
---
September 13, 2021 / Shirley Chisholm Village announcement
Posted on MidPen Housing's LinkedIn:
Excited to announce that our new website for Shirley Chisholm Village is now live! 🙌 And who better than Alicia Gaylord to share the great news and provides an update on the project? (Answer: nobody, obvi! 🤭)

#TeamMidPen has worked tirelessly on this development: San Francisco's first affordable housing for educators. Right now, we're at a standstill and need you to ask the House's Ways and Means Committee to include the #AHCIA #InfrastructureBill so we can start building shovel-ready projects like Shirley Chisholm Village.

Thank you District 4 Supervisor Gordon Mar, United Educators of San Francisco, San Francisco Unified School District, San Francisco Mayor's Office of Housing and Community Development, Mayor London Breed & Sunset Youth Services!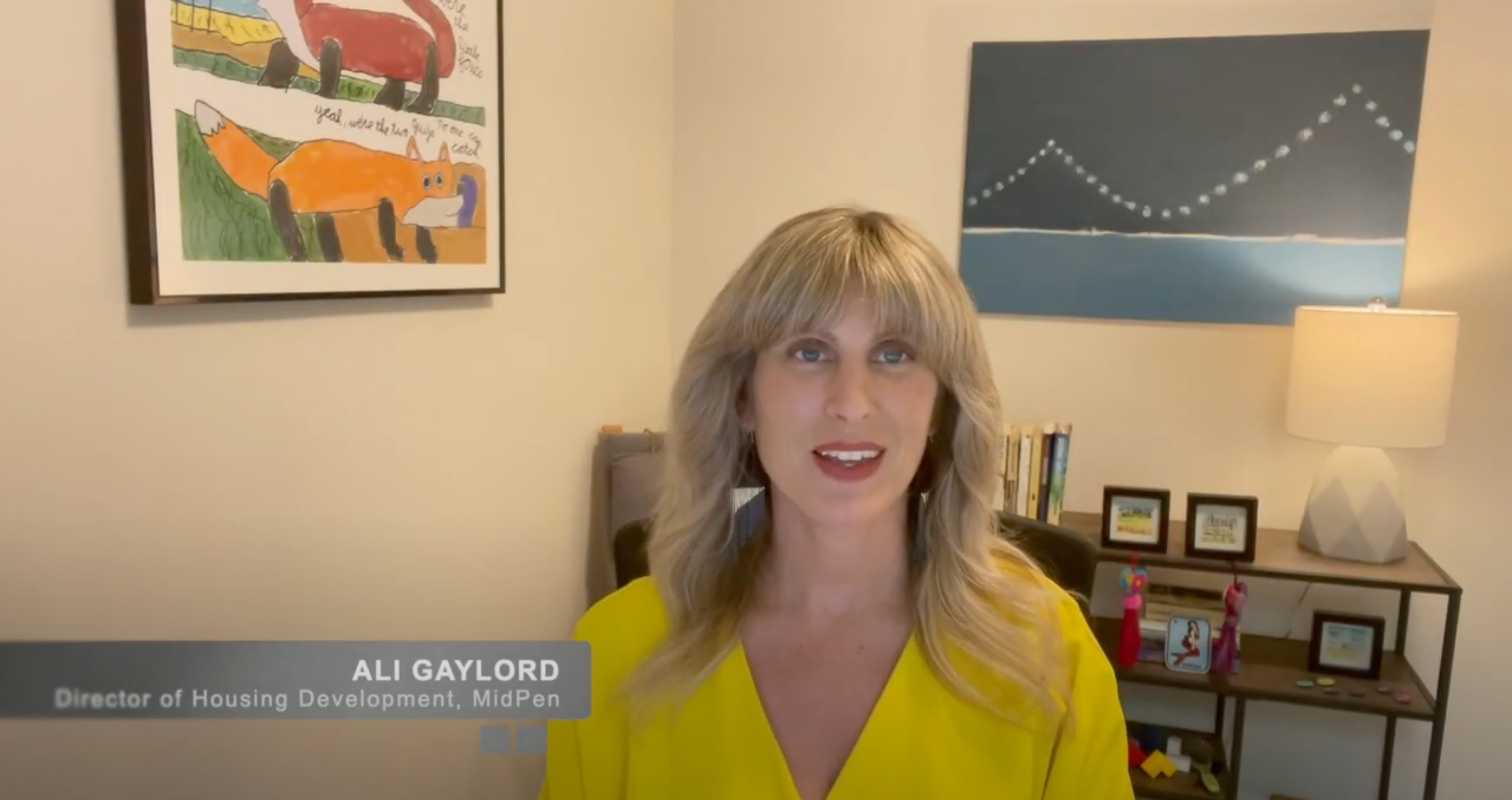 ---
June 26, 2021 / San Francisco Chronicle
From After 20-year saga, S.F. teachers are closer to a move-in date for affordable housing:
To break ground on the project, developer MidPen needs to land more funding. Ali Gaylord, MidPen's director of North Bay housing development, explained the project is well positioned to secure state funding – which is needed on top of city funding – later this year or in early 2022, allowing SFUSD to start construction in 2022.

"We're just really excited to be able to develop this property," she said. "We've had great response from the neighbors."

[…]

The district also hopes the Shirley Chisholm Village project will serve as a stepping-stone to homeownership for many educators. MidPen is set to provide homeownership education and counseling to residents in partnership with the Mayor's Office, according to Jacob Noonan, a senior project manager with the Mayor's Office of Housing and Community Development. Gaylord explained this education can include economic mobility support, such as financial coaching and credit counseling.
---
April 14, 2021
Petaluma Know Before You Grow (KBYG) General Plan education series Forum #3, "Housing context".
Housing and real estate professionals Lizzie Wallack and Ali Gaylord will moderate the evening's discussion with speakers Aaron Eckhouse, Regional Policy Manager, California YIMBY, and Duncan Young, Sr. Preconstruction Manager / Sr. Project Manager with Wright Contracting.
---
February 1, 2021 / Petaluma Argus Courier:
Meet the 21 residents who will help shape Petaluma's General Plan
On February 1st, Ali was chosen to be one of a select few members of the General Plan Advisory Committee.
Petaluma's City Council cemented critical next steps for its General Plan update process, hiring a consultant and populating a General Plan Advisory Committee with 21 city residents. Council members sifted through 129 applications when selecting the group, judging candidates primarily on their experience and skill base.

[…]

Ali Gaylord is the director of housing development at Midpen Housing Corporation, an affordable housing developer. Gaylord, who holds a degree in economics, is also a volunteer board member at Generation Housing, a Sonoma County housing advocacy nonprofit.
Congratulations, Ali!
---
September 15, 2020
Petaluma City Council 2020 Candidates Debate forum facilitator/moderator.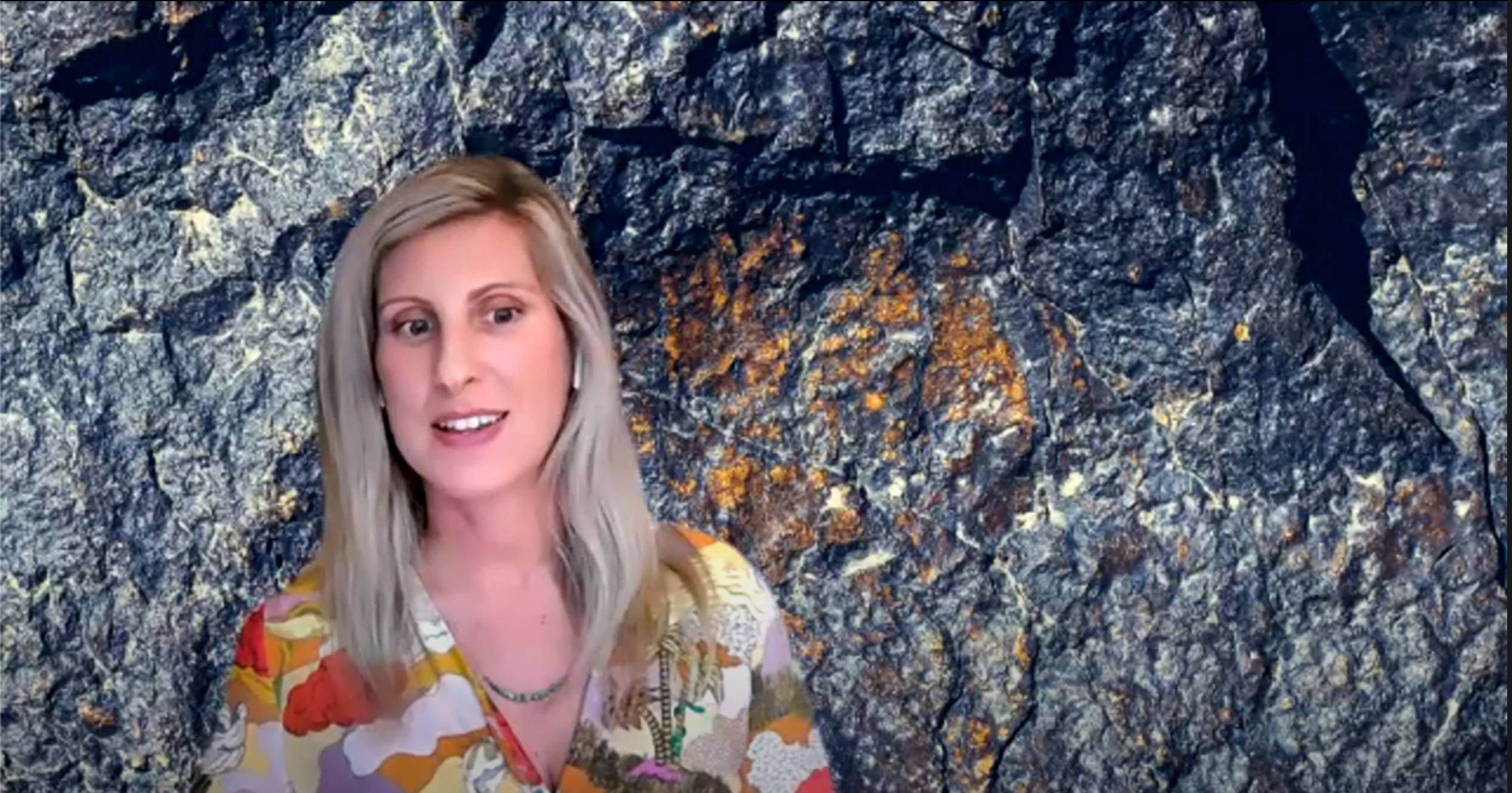 Petaluma Community Relations Council is set to host its second 90-minute Candidates Night forum – offering voters the opportunity to hear from the Petaluma City Council candidates.

Candidates running for Petaluma City Council include: Incumbents Mike Healy, Gabe Kearney, and Kathleen Miller; and challengers, Brian Barnacle, Robert Conklin, Susan Kirks, Dennis Pocekay, and Lizzie Wallack.
Great job, Ali!
---
February 27, 2020 / Talking with Rabbi Ted
From Let's Talk Petaluma:
Affordable Housing – a hot topic issue here in Petaluma. But can you define it? […] Ali Gaylord, Regional Director of MidPen Housing, says she can, and offers some number crunching to explain why her Foster City non-profit chose Petaluma, and how she believes MidPen can build 40 much needed rental apartments in the heart of our city.
---
January 8, 2020 / North Bay Business Journal
From Top Real Estate Projects in the North Bay awards for 2019:
Alicia Gaylord of MidPen Housing, developer of Celestine Garden Apartments, accepts one of North Bay Business Journal's Top Real Estate Projects in the North Bay Awards on Tuesday, Dec. 17, 2019, at the Hyatt Regency Sonoma Wine Country hotel in Santa Rosa. (Jeff Quackenbush / North Bay Business Journal)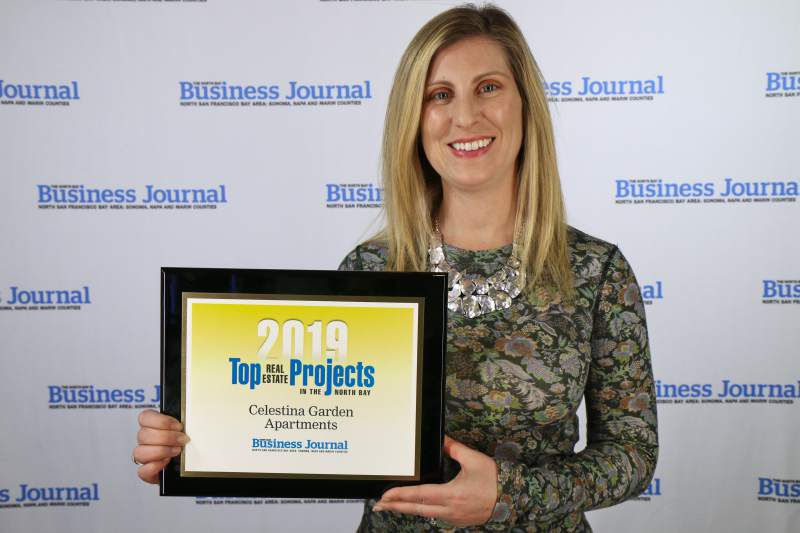 ---
November 20, 2019 / Sustainable Sonoma
From Housing Strategy Underway:
Sustainable Sonoma is working with an incredible team of housing experts: Cassandra Benjamin, CSB Philanthropic Solutions; Libby Seifel, Seifel Consulting Inc.; Joshua Abrams, Baird + Driskell; Alicia Gaylord, MidPen Housing Corporation; Walter Keiser, Economic & Planning Systems; and Margaret Van Vliet, Trillium Advisors. Each is providing expertise in one or more solution domains: Actions for Government, Community Based Solutions, and Market or Private Sector Approaches.
---
July 16, 2018 / Sonoma Index-Tribune
From Sonoma Splash to sell Paul's Resort pool site to hotelier, affordable housing developer:
Alicia Gaylord, MidPen's director of housing development for the North Bay, said the nonprofit affordable housing developer was brought into discussions only recently, adding, "We don't have a purchase agreement yet, we have signed a letter of intent."

"We're attempting to get about 80 family units on the site, right now it's too preliminary to get specific," said Gaylord. She said that three the parties – representatives from Norman Krug, MidPen and Sonoma Splash – would be meeting on Tuesday to go over site plan issues, and the hope is to have an agreement in short order.
---
June 27, 2018 / Petaluma Argus Courier
From Santa Rosa poised to go solo on affordable housing bond:
The new 60-unit complex in Fetters Hots Springs cost $28.5 million, but just $2.5 million in local funds were contributed to the project, the balance coming from state and federal funds, said Alicia Gaylord, director of housing for MidPen Housing Corp., which developed the project.
---
June 14, 2016 / Mission Housing Development Corporation
From Walking Tour Explores Missing Affordable Housing:
Alicia Gaylord of BRIDGE Housing presented details about the partnership between BRIDGE Housing and Mission Housing that is building 1950 Mission, a 100-percent affordable housing development.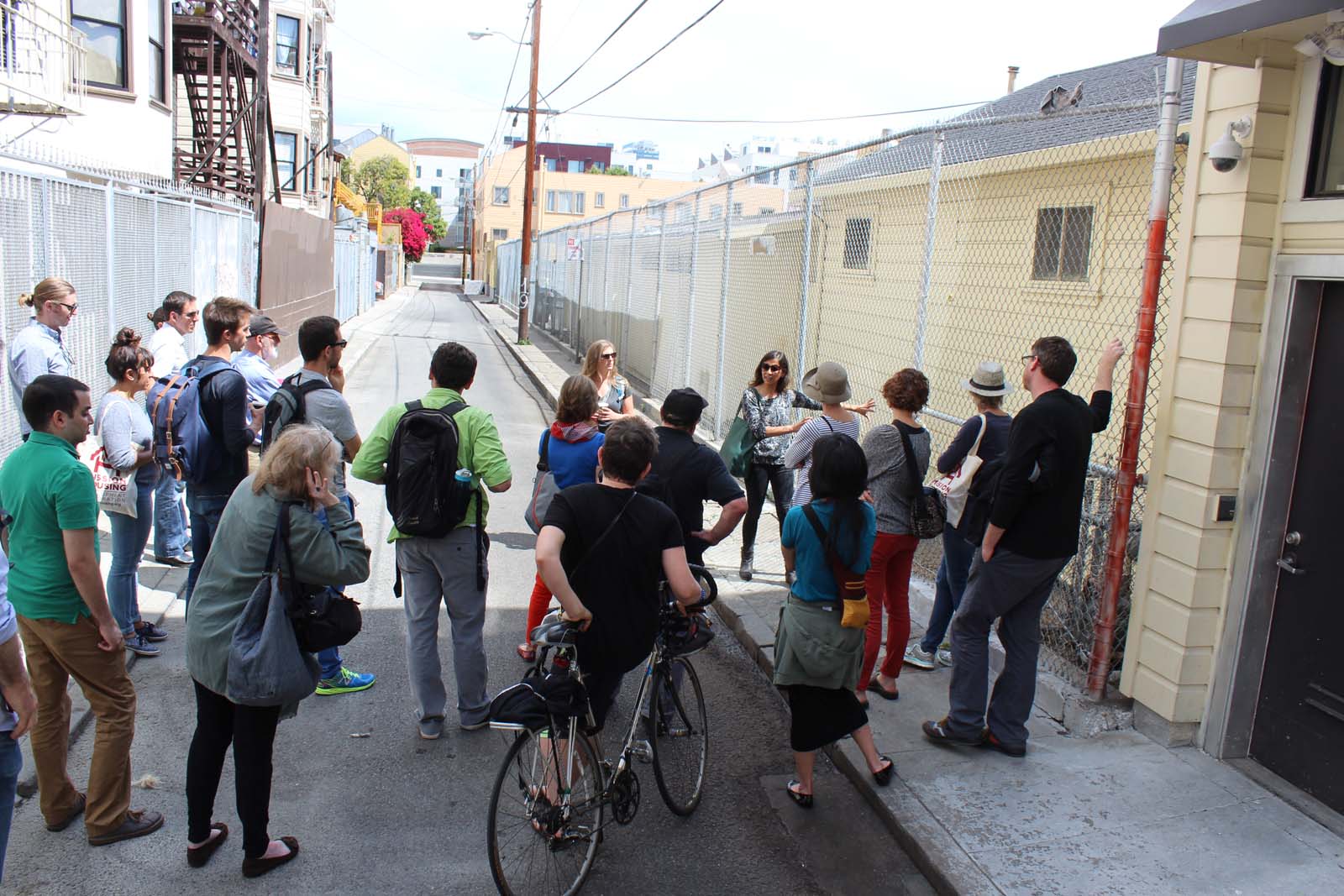 Alicia Gaylord and Sameena Sitabkhan pointed out proposed features of the alley running behind 1950 Mission.